April 27th was the perfect weather for a race. Starting out at a chilly 38 degrees but giving way to a sunny 60 degrees towards the end. Cooper's Rock State Park is in north-eastern West Virginia, just 25 minutes from the Maryland border and 20 minutes from Morgantown, WV. It's a fantastic place to race or train for runners from WV, PA, or MD. With 12,747 square acres of state forest, this place is packed with beautiful trails from mild to highly technical. Course map: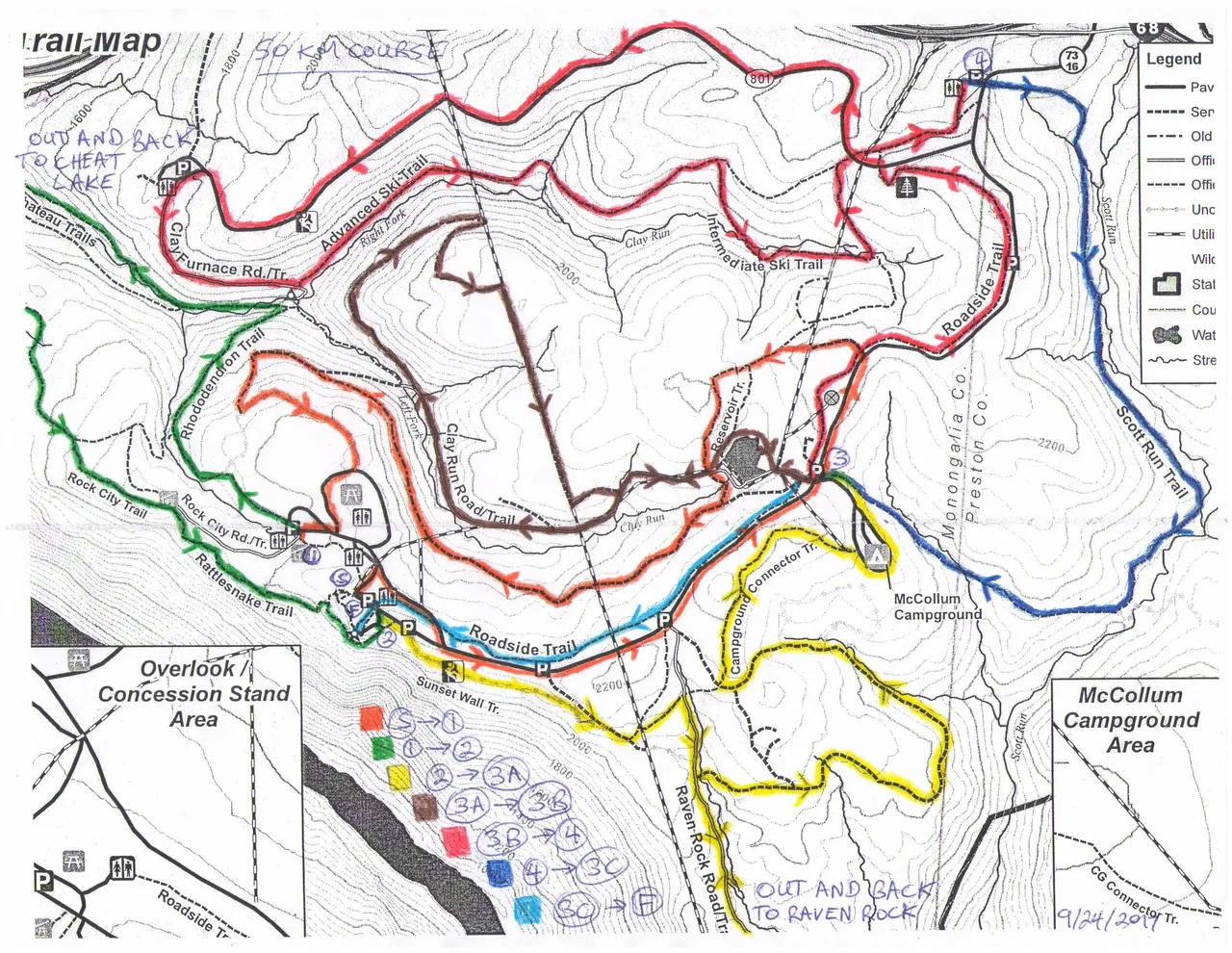 With around 30 finishers for the 50K and 60 for the half marathon, this race deserves more participants and can easily accommodate more. There is ample parking, facilities, and even showers available. The aid station volunteers are top-notch, and ready to guide runners in the right direction and top off water bottles. The race began at 7am after a traditional singing of the Star Spangled Banner, followed by repeated humorous warnings not to cross the yellow "quidado" tape (caution/cuidado). I'm sure some light humor helped remove some pre-race jitters from racers. :) The first 1.75 miles were a good warm-up on a paved road, which was closed to traffic for the start of the race. Turning left onto Chestnut trail was also a fast section, leading into upper Reservoir Loop trail, around the pond/reservoir before a soggy descent on Libor trail. At mile 4 "The Wall" trail was next, gaining 200' of elevation over just a half mile. Aid station #1 was at the top after a short segment of paved road through a camping area. Now began the long descent down to Cheat Lake. Over 1,100' of elevation loss over 3 miles, but in trail running what goes down must come up! Most of this descent proves only mildly technical and fairly fast, but there are some slower spots on Mont Chateau trail where the footing is sketchy and a ravine awaits below. A paper hole punch was hanging at the end of this partial out-and-back to ensure runners don't cut the course.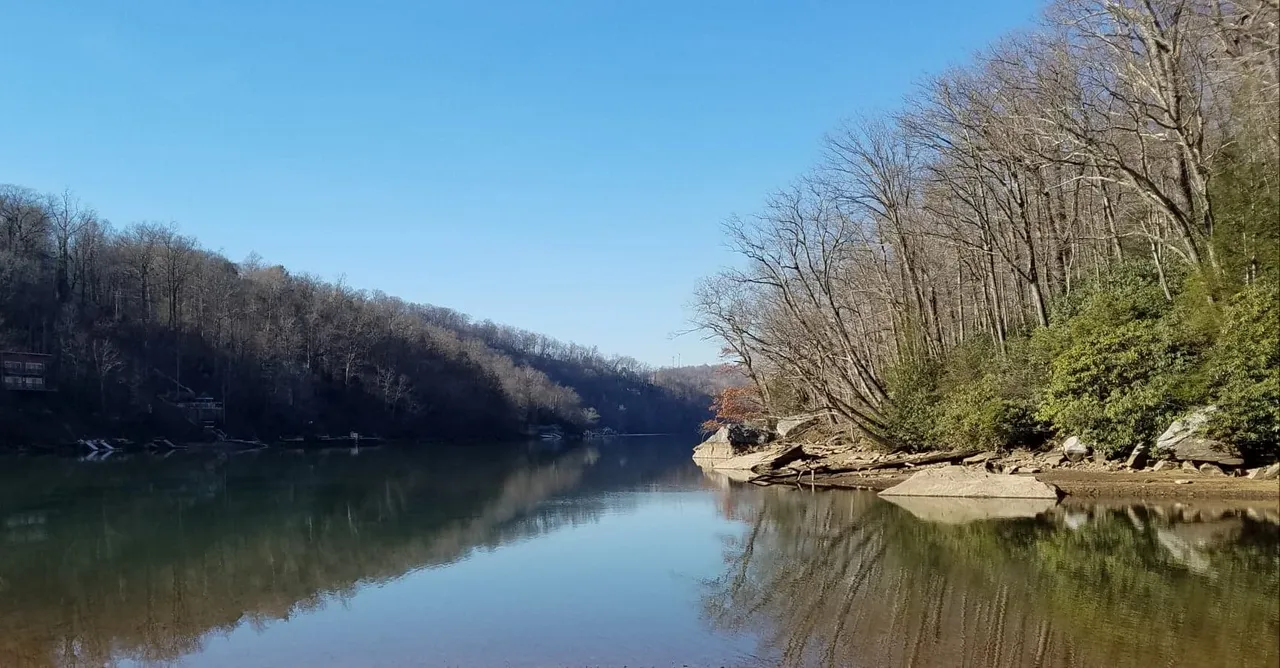 Mile 7.5 begins the long trek back up Mont Chateau trail, and quickly equalizes the field as runners with little elevation practice slow to a crawl. Power hikers will dominate here. This is the only part of the course that can feel crowded being a single-track out-and-back, but it's only for 0.7 miles before the trail forks to the right and climbs Mont Chateau South trail and then to Ridge trail. At this point it's still a relentless climb. A false-top at mile 9.5 gave way to a technical climb along Rattlesnake and Underlook trails to aid station #2 at mile 10.25. As of 2019 this is also the only place to stow a drop bag. Hopefully this will change for later years and they will use the next aid station. For the race I used EHQ Endure💧Fuel in a 12oz handheld for the first 10.25 miles, then swapped to a 20oz with EHQ Endure💧Fuel. I refilled with whatever was available at the aid stations. Perhaps next year Endurance Headquarters' products will be at the aid stations?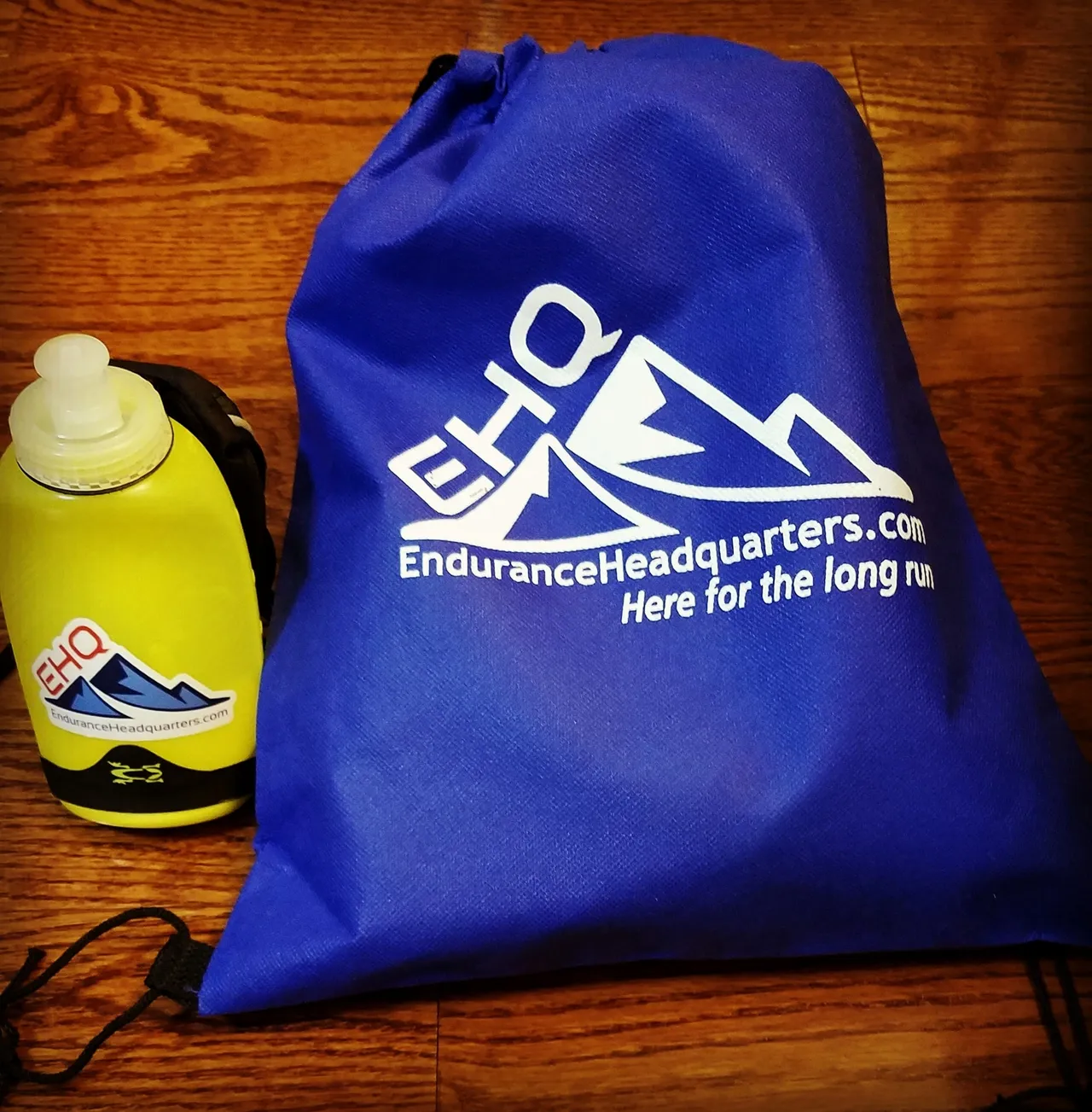 The most technical part of the course was finally over. Just kidding! The next half-mile along Sunset Wall is quite difficult to run. There is little elevation change, but there is barely a path and it's very rocky. Pay VERY close attention to flags. After passing some climbers along Sunset Wall the trail eventually connects to Raven Rock trail, which in my opinion ends at one of the most beautiful overlooks in the region. The descent to Raven Rock seems like it should be faster, but the footing is mostly jagged rock (basically a riverbed). At the bottom of the descent the trail quickly becomes a climb to the out-and-back turnaround/overlook at mile 12.25 where there is another anti-cheat hole punch for the bib (a different shape of course). If you have never been here before I promise there will be a "wow" moment at the scenery. It's a stunning panoramic view. Also an ideal place for photo-bombing a group of hiking Marines. (I'm still waiting for that photo to show up online)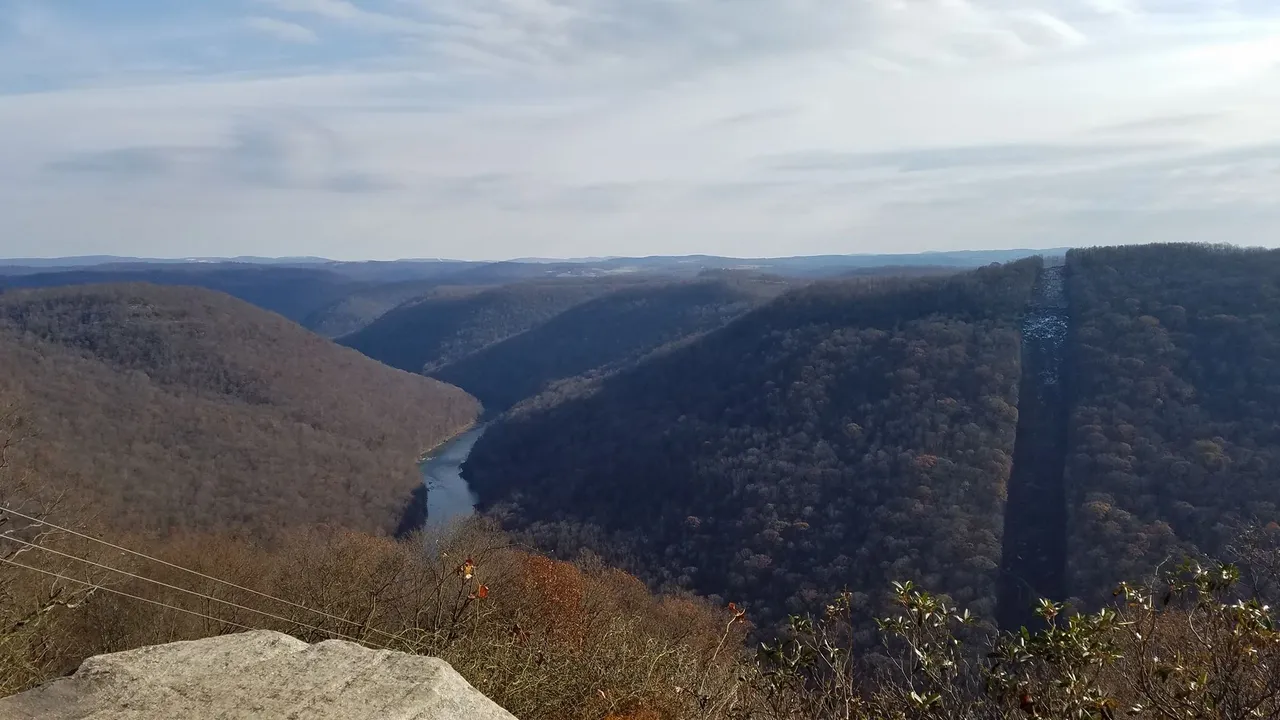 After retracing half of the Ravel Rock trail the course took a right turn onto Woodshed Loop road for a fast mile 14 before yet another mile-long climb. This is another section for power hikers to shine. Mile 16 passes through McCollum campground, and confused campers stare (one cheered) at a sweaty mud-spattered runner. Coming out of the campground is an aid station that will be hit 3 times (this is where a drop bags should be), and because of this it pays to know the course. Volunteers were excellent at directing runners, but inevitably someone will slip past and take a wrong turn. The course runs around the reservoir again but on a different trail. Miles 16 and 17 are on a packed gravel road named Clay Run which can be very fast if the quads a up for it. I decided to go push my luck and take advantage of the downhill. The legs complained but didn't cramp - yet. Miles 18-20 were all uphill, wrapping around the mountain and across Powerline Trail before doubling back up Clay Run and to the same aid station. Along Powerline there is a steep descent (this direction) named Goat Cliff. This is where the hamstrings let me know how much they appreciated my earlier fast descent. After visiting the same aid station again the next loop is over 7 miles long, which is why I opted for the 20oz handheld (and drank all of it). Into mile 22 began a seemingly endless descent down a paved road (but you can run on the grass/gravel along the road, but it's noticeably slower and this is a race after all). This was my absolute least-favorite part of the race, as the asphalt jackhammers the legs while my brain says to run fast because it's downhill. The temptation to walk here is strong. At the end of the paved road the trail turns left and continues to descend down to the Henry Clay iron furnace, an impressive 30x30x30 blast furnace. It's amazing to think there was once a very small town here revolving around the furnace, yet no sign remains except the furnace. (Ignore the snow and lack of leaves in the photo - this wasn't from race day, and I don't carry a camera/phone during races. Also this view is from below the furnace, and the race runs the hill above so it will be on your right)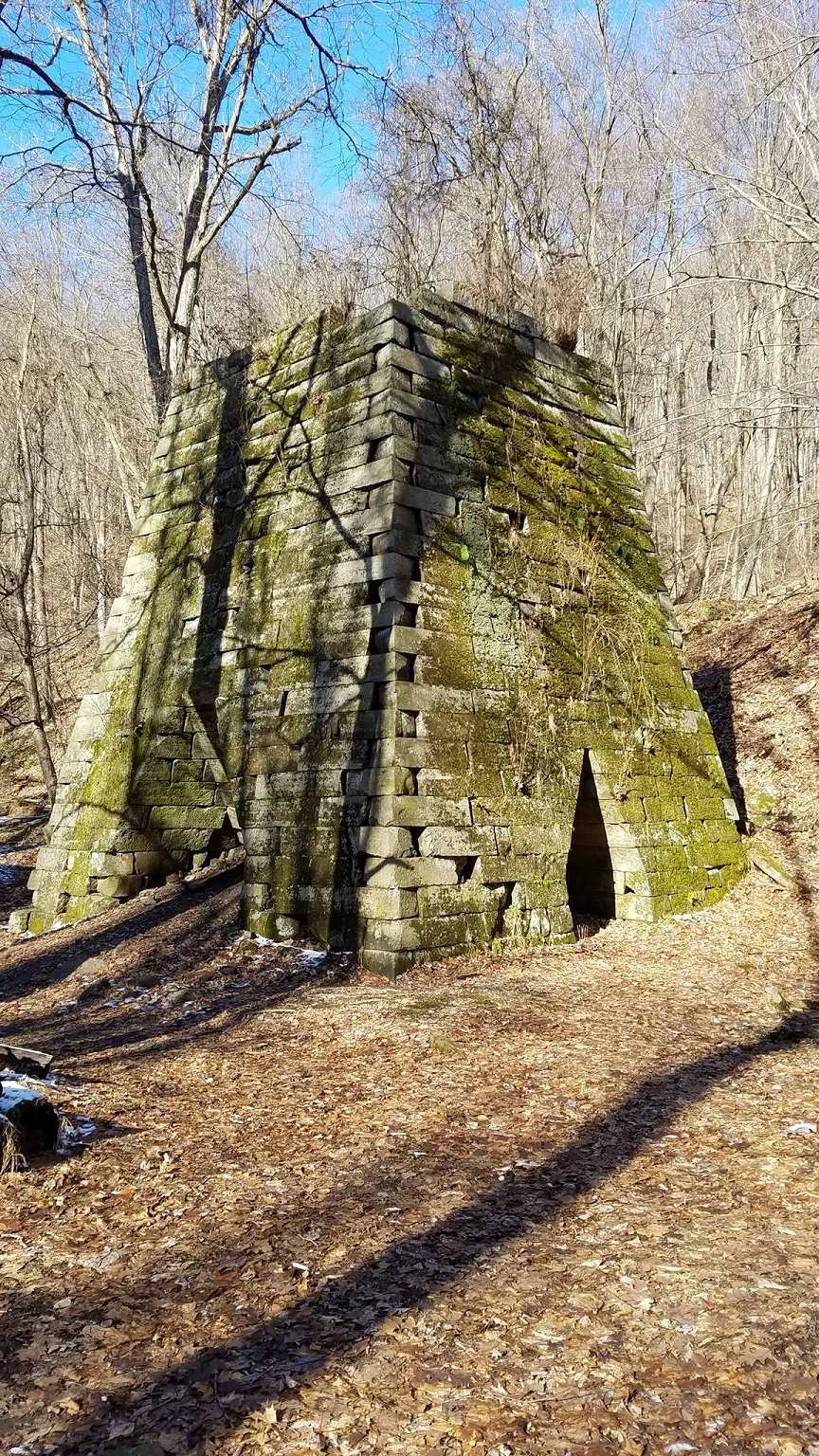 Staying left the race climbs up Advanced Ski trail, where presumably cross country skiers would once trek. Nowadays they stick to easier sections of Cooper's Rock due to inevitable erosion. Advanced Ski isn't terribly steep so I was able to slowly run it, but it's a trudge through next 1.5 miles until a nice head-fake descent down Intermediate Ski trail before another short climb. My hamstrings again reminded me how much they loved how fast I had been running by giving themselves great big hugs. In all fairness I was asking a lot from my legs with a low training volume. My hydration was on point, just these were simply under-trained cramps. Crossing the road led to the next aid station, which also has some bathrooms that I thankfully didn't need. Mile 28 in Scott Run was the final climb of the race, emerging at the aid station at mile 29.25, where a relatively flat run along Roadside trail leads to the finish line at the overlook. With only 2.5 miles before and 1.5 to the finish I opted to skip this final aid station and again take advantage of a 20oz handheld to power through to the finish. Post-race there is a fireplace with tons of food for the runners including doughnuts, cookies, soda, coffee, and very good local burritos. Runners tend to hang out for a while after this particular race and chat, making it an excellent race to meet some wonderful people. All told the race has roughly 5,000 ft of elevation gain and numerous long descents and climbs that will really test your training. I may be biased because these are my training grounds, but this is my favorite 50K. It has all kinds of terrain, the weather is typically great, it's close to many hotels (or you can camp), the aid stations are well-stocked, the course is very well marked, and the volunteers are fantastic. Elevation map from Strava: